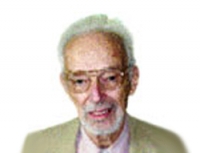 [2013-05-13] Mit Prof. Philip Stehle ist Ende April ein Vordenker der Innsbrucker Physik verstorben. Der US-Wissenschaftler war mehrere Male als Gastprofessor an der Universität Innsbruck tätig und hat wesentliche Impulse zur Entwicklung der hiesigen Physik gegeben. Die Universität verlieh im 2003 ein Ehrendoktorat.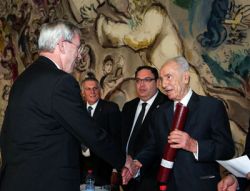 [2013-05-07] Peter Zoller and Ignacio Cirac received the 2013 Wolf Prize for Physics for their groundbreaking theoretical contributions to quantum information processing, quantum optics and the physics of quantum gases. The Prize was presented by the President of Israel Shimon Peres at Knesset in Jerusalem.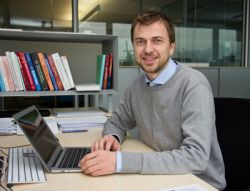 [2013-04-08] A team of Austrian physicists has suggested ordering nanoparticles with laser light. In the long-term, this method could be used for crystallizing biomolecules.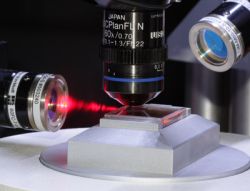 [2013-03-27] Kleine Halbleiterstrukturen zeigen ähnliche Quanteneffekte wie einzelne Atome. Solche sogenannten Quantenpunkte nutzen Physiker der Universität Innsbruck, um paarweise Lichtteilchen zu produzieren. Das Team um Gregor Weihs kann so erstmals gezielt einzelne Photonenpaare erzeugen und auch direkt nachweisen.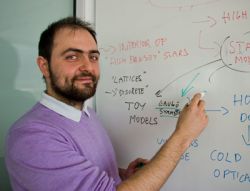 [2013-03-26] Theoretical physicists from Austria and Switzerland aim to solve puzzles in particle physics by simulating them in quantum systems. A research team led by Marcello Dalmonte and Peter Zoller from the Institute of Quantum Optics and Quantum Information in Innsbruck is working on models for the quantum simulation of the so called gauge theories, which will put a completely new perspective on the study of quark-gluon plasma.