Tiroler Wissenschaftspreis für Rainer Blatt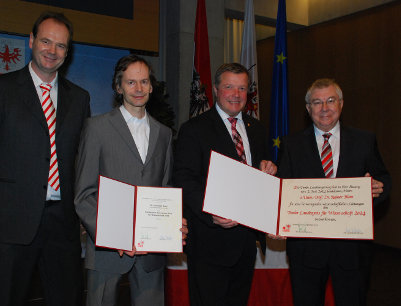 20.11.2014

Der Experimentalphysiker Rainer Blatt ist Träger des mit 14.000 Euro dotierten Tiroler Landespreises für Wissenschaft 2014. Der mit 4.000 Euro dotierte Förderpreis des Landes für Wissenschaft geht an seinen langjährigen Mitarbeiter Christian Roos. Wissenschaftslandesrat Bernhard Tilg überreichte diese beiden Auszeichnungen am Donnerstag im Festsaal des Landhauses in Innsbruck.
Read more: Tiroler...
Ultracold and Stable to Collision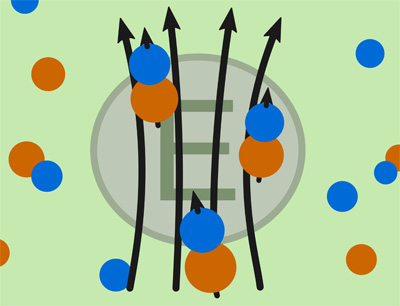 13.11.2014

In cooperation with theoretical physicists from France and Great Britain, experimental physicists in Innsbruck have succeeded in producing ultracold dense and stable trapped samples of rubidium-cesium molecules. The particular properties of these ultracold molecules render them suitable for investigating new quantum states of matter and applying them to quantum simulation.
Read more: Ultracold and...