Media
Press Contact
Dr. Christian FLATZ
Institute for Quantum Optics and Quantum Information
Austrian Academy of Sciences
Technikerstraße 21a, 6020 Innsbruck, Austria, Europe
T.: +43 676 872532022, Email: This email address is being protected from spambots. You need JavaScript enabled to view it.
Press Photos
Important: Permission is granted to reproduce these images only in connection with news coverage of the institute. All other rights are reserved. Please credit these images with the name of the photographer!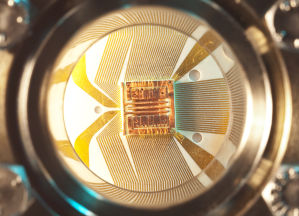 Download
(1.9 Mb)
Miniaturized ion trap for the simultaneous use of different ion strings for quantum information processing.
Photo: C. Lackner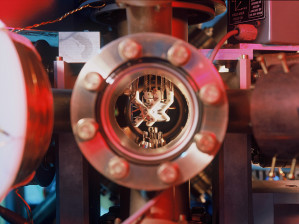 Download
(2 Mb)
Look into the ion trap.
F
oto: C. Lackner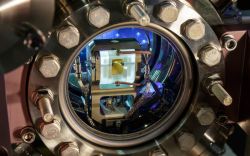 Download
(4.6 Mb)
Linear Paul Trap
Precision spectroscopy experiment
Lab 2 Blatt group
Photo: IQOQI / M. R. Knabl
Porträts