Contact
Institute for Quantum Optics and Quantum Information
of the Austrian Academy of Sciences
Otto Hittmair-Platz 1 / Technikerstraße 21a
6020 Innsbruck
Telephone: +43 512 507 4701
Fax: +43 512 507-9815
EMail:
This email address is being protected from spambots. You need JavaScript enabled to view it.
Office hours: Monday - Friday 9.00 - 17.00
Floorplan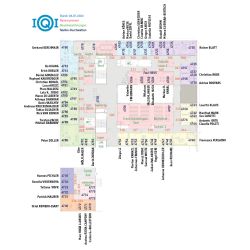 Printversion
Contacts at the Institute
General questions (visa questions, accommodation,...)
Elisabeth Huck
Telephone: +43-512-507-4701
EMail:
This email address is being protected from spambots. You need JavaScript enabled to view it.
or
Nikolaus Falschlunger
Telephone: +43-512-507-4702
EMail:
This email address is being protected from spambots. You need JavaScript enabled to view it.
Worth knowing
Where to stay in Innsbruck
Our administration will assist you in booking accommodation. A list of hotels can be found at http://www.tiscover.com
Some of our visitors prefer to stay with.
Bus timetable
The Busline T and Tramline 2 will bring you to the institute. http://www.ivb.at/
Taxis in Innsbruck
Taxi 5311 Telephone: +43 512 5311, City Taxi 292915 Telephone: +43 512 292915
Sightseeing in and around Innsbruck
All information about restaurants, hotels, attractions, events, resort map you can find at the following web address http://www.innsbruck.info.