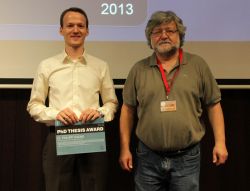 On 19 December 2014, theoretical physicist Philipp Hauke, a member of Peter Zoller's research group, received the ICFO PhD Thesis Award for his dissertation on quantum simulation with ultracold atoms. His thesis has contributed to expanding the theoretical foundation of quantum simulation.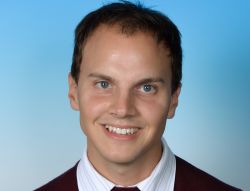 The IQOQI Dissertation Prize 2014 will be awarded to theoretical physicist Alexander Glätzle. It is the second time that this prize, valued at 1,000 Euro, is awarded. It honors scientifically outstanding accomplishments in the field of quantum physics. The award ceremony will take place in 2015.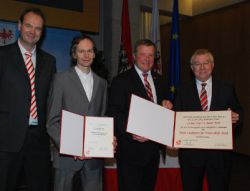 Experimental physicist Rainer Blatt received the Science Award of the Tyrolean provincial government 2014. The prize is worth 14,000 Euros. Christian Roos, his long-time research colleague, was awarded a science grant funded by the provincial government and valued at 4,000 Euro. Bernhard Tilg, member of the provincial government in charge of the science portfolio, presented both awards in the ceremonial room of the provincial government building on Thursday.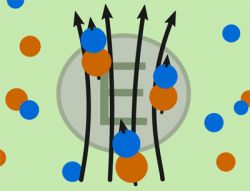 In cooperation with theoretical physicists from France and Great Britain, experimental physicists in Innsbruck have succeeded in producing ultracold dense and stable trapped samples of rubidium-cesium molecules. The particular properties of these ultracold molecules render them suitable for investigating new quantum states of matter and applying them to quantum simulation.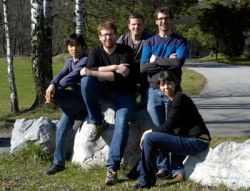 In Innsbruck a team of physicists led by Francesca Ferlaino experimentally observed how the anisotropic properties of particles deform the Fermi surface in a quantum gas. The work published in Science provides the basis for future studies on how the geometry of particle interactions may influence the properties of a quantum system.